EarlySight granted a breakthrough patent for its unique eye imaging method for ophthalmology
EarlySight has been granted a patent by the United States Patent and Trademark Office (U.S. Patent No. 11,179,033) for its novel eye imaging method that uses transscleral illumination coupled with adaptive optics. The method enables unprecedented imaging of eye tissues playing a key role in many eye diseases such as age-related macular degeneration (AMD) or glaucoma. The patent was invented by EarlySight's co-founders before the Start-up incorporation and is exclusively licensed from EPFL, Lausanne.
EarlySight's retinal imaging technology enables the visualization at the cellular level of retinal pigment epithelium cells (left image below) and nerve fiber layer (right image below) with unprecedented clarity. This technology is the only patented eye imaging method combining unconventional transscleral illumination with adaptive optics system. It is being used in clinical trial NCT04398394 in Jules Gonin Eye Hospital, Lausanne, and promising results are in preparation for peer-reviewed publication.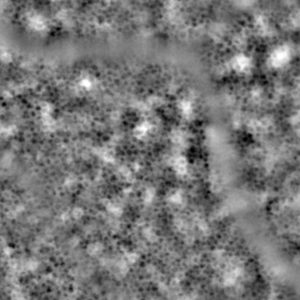 About EarlySight
EarlySight is a Swiss company focused on reducing vision loss by enabling earlier detection and better monitoring of eye degenerative diseases. The company was founded in March 2019 as a spinoff of the Swiss Federal Institute of Technology in Lausanne (EPFL). It uses a novel approach to provide a single-cell level imaging of the back of the eye, called the retina. The eye imaging device in development observes the cells affected at early-stage of the most prevalent retinal diseases such as age-related macular degeneration, glaucoma, or diabetic retinopathy, with the expected goal to enabling earlier diagnoses and more efficient treatments.